Share:
---
The Lexington/central Kentucky Egolf Amateur Tour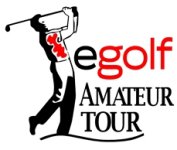 The Lexington/Central Kentucky Egolf Amateur Tour will tee off its 3rd season in April 2009. Come and test your golf game against some of the best amateur golfers in Kentucky. The tour was started in 2007 and was recognized for its growth at the annual meeting in 2008.

The tour will conduct 14 tournaments in 2009 with the schedule running from April 2009 through October 2009. The 2009 season will include top Central Kentucky Courses like The Bull at Boones Trace, The Peninsula Golf Resort, The University of Kentucky Club Wildcat Course, and the Michael Hurzdan course Lassing Pointe in Union Kentucky to name a few. The Lexington tour season will wrap with the Tour Championship being played this year at Old Silo in Mt Sterling Kentucky on 10/11 & 10/12. The Egolf Amateur Tour National Championship will be held in Hilton Head Island on the weekend of October 24 & 25th.

"Without a doubt, this schedule and quality of completion improves each season," said local director Kasey Dickenson. "If you're interested in stroke play events on quality courses, we've got the ticket." Now amateurs can play a tour just like the pros, without the travel. Our tournaments are held locally on weekends, perfect for the average golfer.

The tour is open to males and females of all ages with handicaps from 0-25. Golfers are placed in five flights based on handicaps and competition is gross stroke play. Flights are: Champ. (0-5 handicap), A Flight (6-10), B Flight (11-15), C Flight (16-20) and D Flight (21-25).

Golfers may join the tour any time during the year for an $85 membership fee. That fee includes a gift bag and tour packet, and allows members to play in Lexington tournaments, as well as other Egolf Amateur Tour events nationwide.

If you have any questions please feel free to contact the tour director Kasey Dickenson at (502) 321 6297 or Lexington@amateurgolftour.net.

News Source: Egolf Amateur Tour
Posted December 19, 2008 || Viewed 3,450 times
Share Comment
Like Us For Local News and Specials